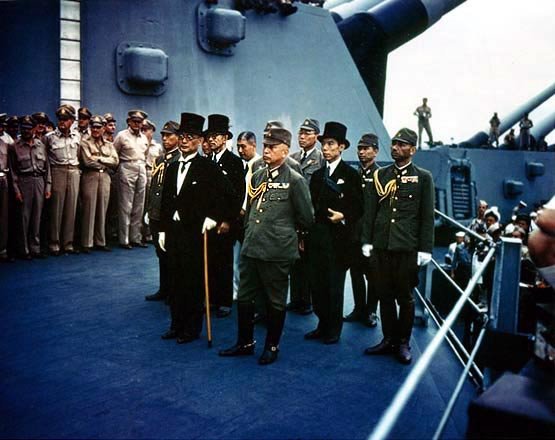 ....although surrender might be more apt, capitulation is more accurate. For Kikukawa remains. This says a few things to me.
First, as I surmised, it says to me that Kikukawa may have been precise in earlier statements. He probably wan't responsible for the transactions. He wasn't cooking the income statement, but trying to get the shit off of his shoe. He was culpable for being a "good" company man and [attempting to] protect his colleagues who arranged and executed the dirty deed, as well perhaps, the honour of the 40,000 employees - even if it didn't work out that way. .
Second, I think the market has it rather wrong in their reaction. The admission should have been very reassuring to investors. This is not Enron. There were (most likley) not fictitious revenues and sham businesses. Repair bonds were a specific utlitarian approach to a very specific cultural problem. The roach theory, I believe, shouldn't be applied here, because using the Occam Principle I applied effectively in nailing the cause in the first instance, one wouldn't go to the lengths that Olympus went to, finally, after two decades, to dispose of hidden zaitech losses without disposing of them in full. I am surprised the market doesn't see it thus. "Limit down" is likely the wrong reaction to the resolution of the mystery, leading to the wrong price.
In regards to the right price, I might not be much help here. Yen 850 of sales, Yen 650 billion of debt but a trillion Yen of assets, with Yen 85 billion of depressed EBITDA. MDT and EW in the USA with clean balance sheets trade from 7 to 17x EITDA, but are purer plays in Med Eqt, and Olympus has the shitty but large camera division. I would have thought, at the least, this should support a market cap of 400 billion perhaps 500, since the Endoscopic jewel is about a third of turnover, but very profitable. This is double to two and half times where one could have bought as much as they desired this morning. More than 15% of shares outstanding were traded today.
While I do not condone Kikukawa's actions, I think it does not make sense (from investors' point of view) to group what I would call one-off shame-based accounting fraud with systematic book-cooking fraud of the likes of Worldcom, Enron, Adelphia, and Parmalat. I think this affair, particularly, the public demands of large Japanese portfolio investors themselves for truth, marks another tell-tale enroute (albeit the slow one) to eventual corporate redemption in Japan, rather than, as investors believe, a more perditious route to ignominy.
Call me an optimist. I feel no shame in this.